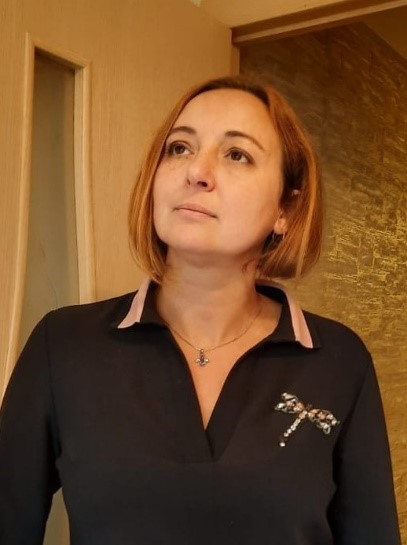 Professor Julia A. Shichkina

Saint-Petersburg State Electrotechnical University "LETI", Russia
Yulia Shichkina, Doctor of Technical Sciences, Head of the Department "Artificial Intelligence Technologies in Physiology and Medicine" of the International Innovation Institute of Artificial Intelligence, Cybersecurity and Communications named after A.S. Popov, St. Petersburg State Electrotechnical University "LETI". She is a specialist in the field of artificial intelligence, databases, and distributed computing, which is confirmed by publications and research papers of post-graduate students defended under her supervision.
One of the authors of the concept of co-evolutionary hybrid intelligence and cognitive architecture (Krinkin, K., Shichkina, Y. and Ignatyev, A. (2022), "Co-evolutionary hybrid intelligence is a key concept for the world intellectualization", Kybernetes, Vol. ahead-of-print No. https://doi.org/10.1108/K-03-2022-0472; K. Krinkin, Y. Shichkina and A. Ignatyev, "Co-evolutionary hybrid intelligence," 2021 5th Scientific School Dynamics of Complex Networks and their Applications (DCNA), 2021, pp. 112-115, doi: 10.1109/DCNA53427.2021.9587002). She has experience in leading international projects, including in medicine ("Safety applications enabled by Internet-of-Things infrastructure and big data analytics" under international grant #22854449 dated 07/15/2015. Timeline: 01.01.2015-31.12.2016 (USA), "Creation of information-technology support for Parkinson's disease research taking into account real-time collection and processing of large volume data" (RFBR. Jointly with CITMA Cuba, 2018-2021)), R&D management experience, currently responsible for the project under the program of creation and development of the world-class scientific center «Pavlov center «Integrative physiology for medicine, high-tech healthcare, and stress-resilience technologies» (Agreement № 075-15-2022-291 dated 15.04.2022).
Title: Principles of Building Personalized Intelligent Human Assistants Based on the Concept of Co-evolutionary Hybrid Intelligence
Abstract: The load on the human cognitive sphere is growing simultaneously with the high rates of scientific and technological progress. On the one hand, modern technologies allow to solve much more global tasks. On the other hand, these technologies are becoming more and more complex. It requires from the user greater concentration of attention, increased speed of reaction, ability to adopt a larger volume of information, quickly learning new technologies, etc. Human beings find it increasingly difficult to cope with such a psychophysiological load. Overloading often leads to psychological disorders such as stress, cognitive deficits, depression and others. These disorders lead to heart disease and other physiological illnesses. This report focuses on the problem of building intelligent personalized human assistants. The report will discuss some current theories on AI personalization, the relevance of building such assistants, basic principles and cognitive architecture for implementing personalized assistants.